Conference Control¶
Conference control is a means only for the presenter to run the course of a presentation as he or she wishes by having various control options. The host can choose how and when other participants can transmit their screens during a presentation. The buttons for repositioning, full screen, or even disconnect, can be found on the right under columns.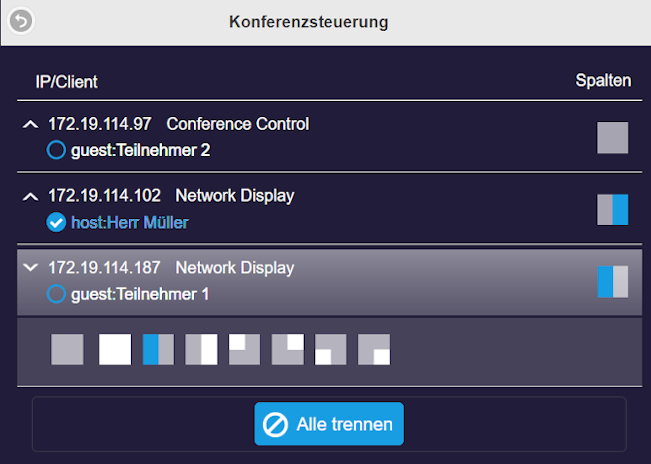 The host can also assign the role as host to other participants.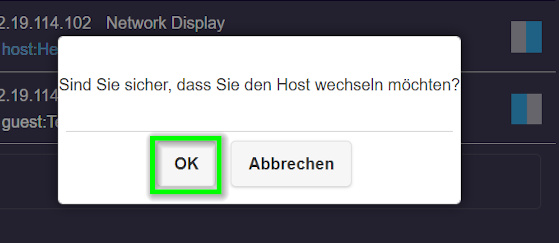 Note
The Conference Control function is available via the web interface in any web browser.
Requirements¶
The conference control is supported from firmware version 1.9598.72.

You need the admin password
Check Firmware Version¶
Switch on the QuattroPod receiver. When the landing page appears, check that the minimum required version 1.9598.72 is displayed, as shown below. If necessary, please upgrade your firmware.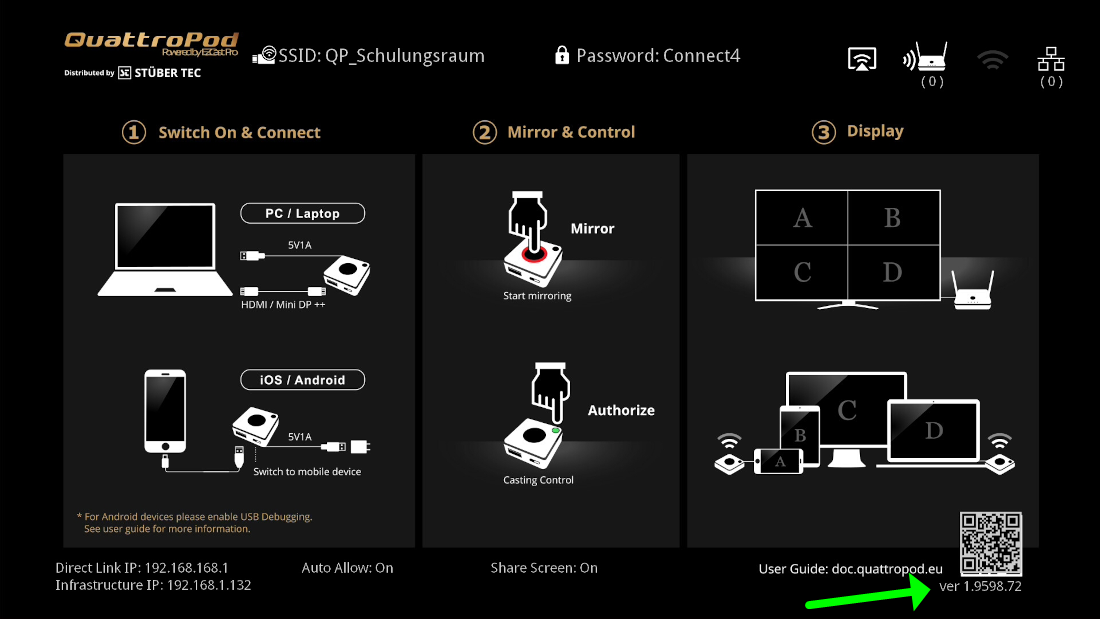 Login¶
Make a note of the IP address displayed at the bottom left of the landing page.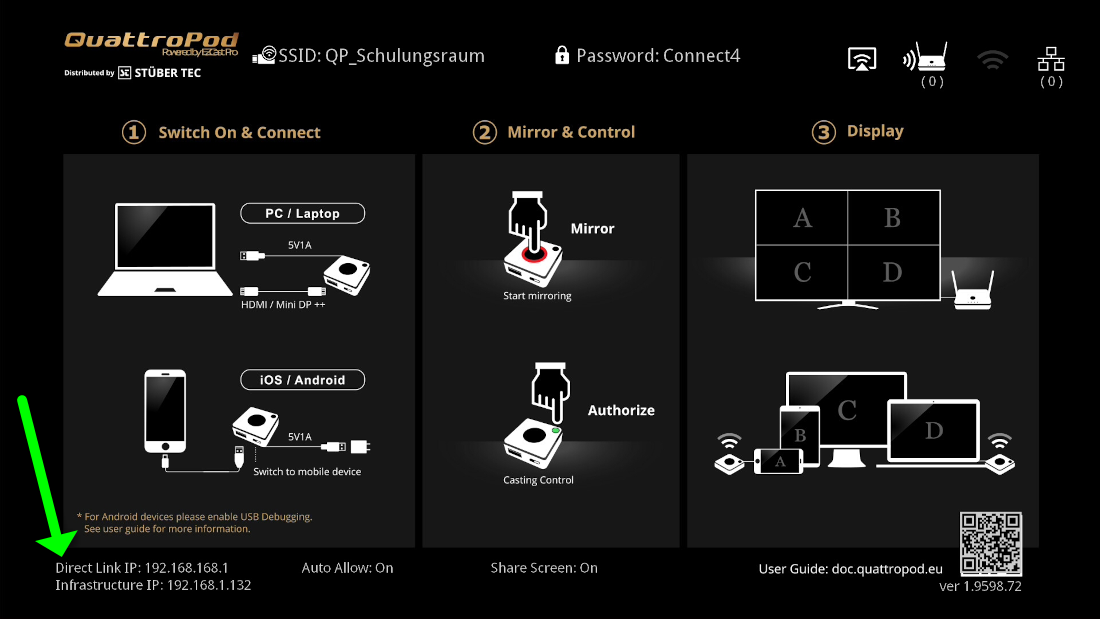 Now call up your web browser.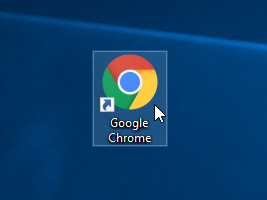 Click with the mouse in the address bar of the browser and enter the IP address of the QuattroPod.

After pressing the Enter key, the QuattroPod's settings interface should now appear. Enter the password. By default it is 000000. If this password is not accepted, you will need to reset default settings.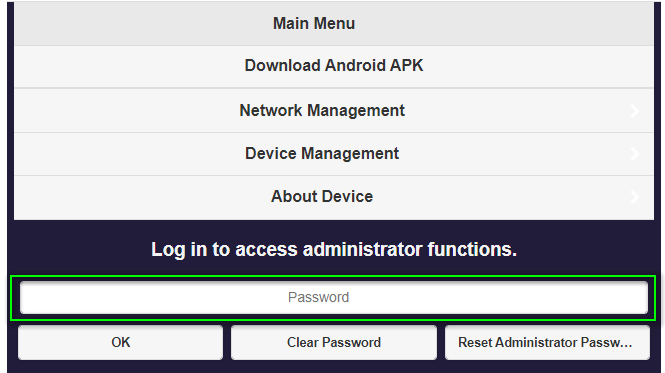 Open Conference Control¶
Select the menu item [admin settings]: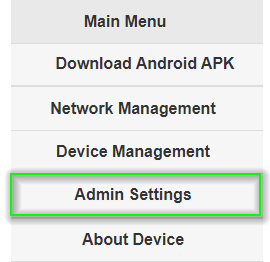 Select the menu item Conference Control: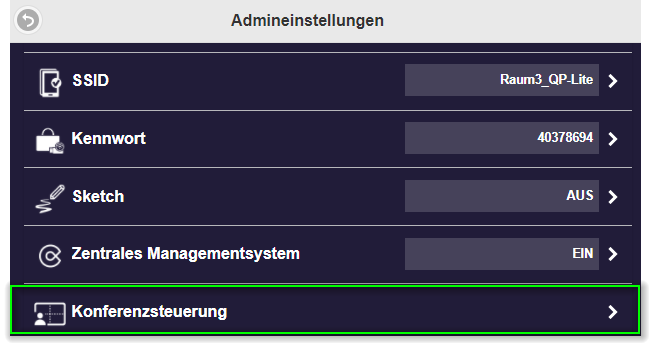 Conference control opens: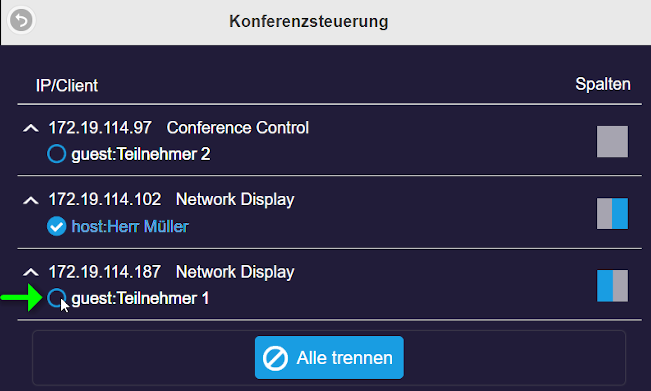 You then have the option to bookmark the web address of the conference control: