Introduction
CMS (Central Management System) is a software application that enables you to centrally manage EZCast Pro II and QuattroPod devices.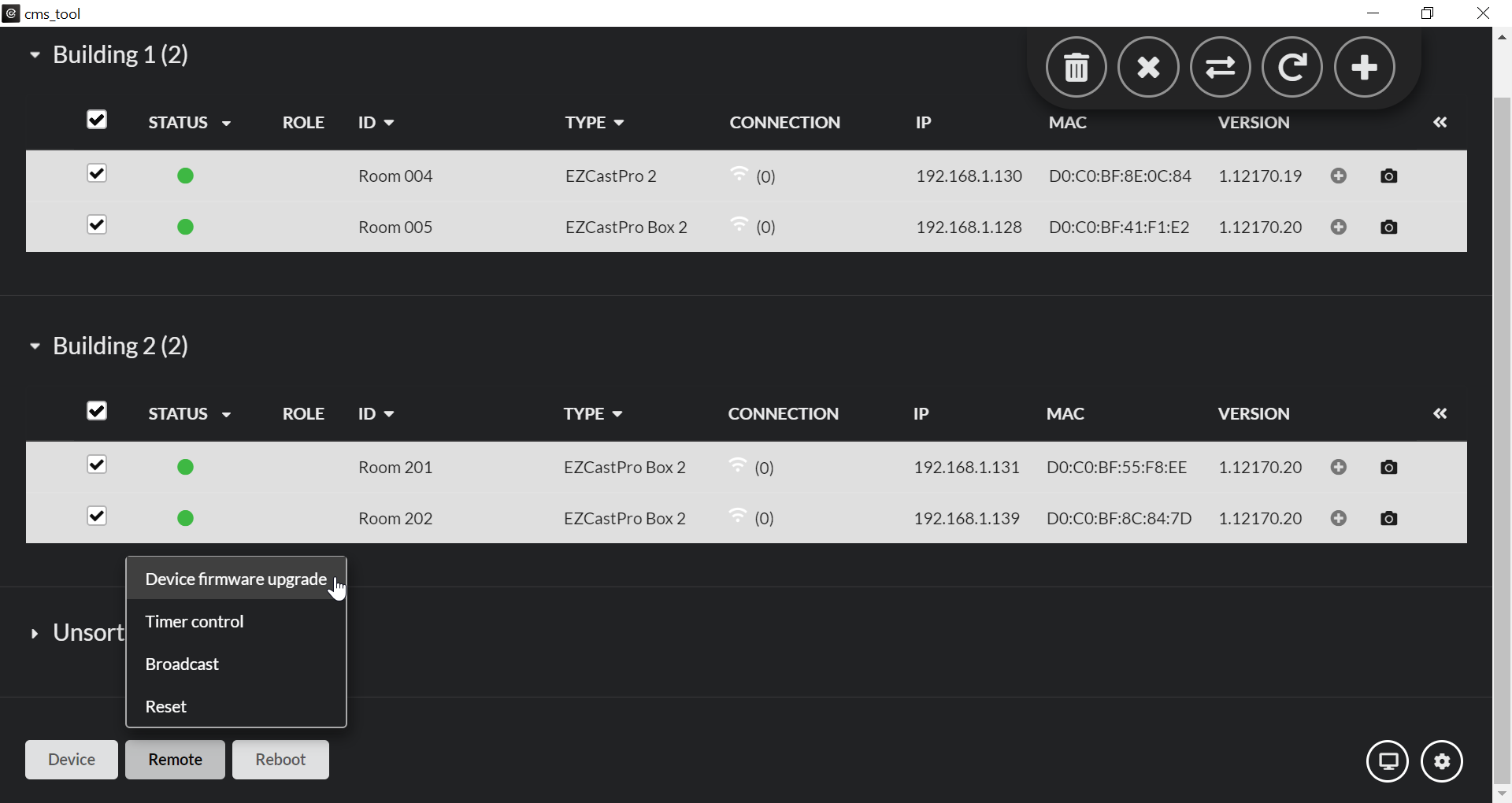 You will benefit from the following functions:
Dashboard display of devices in operation including device status, IP address, firmware version, etc.
Organise wireless display devices into groups.
Configure all your QuattroPod and EZCast Pro II devices simultaneously
Schedule device restarts and firmware upgrades for multiple devices
The software is available for Windows and macOS.
CMS User Guide Videos¶
CMS Introduction

An overview of the CMS features.
CMS Timer Control

Schedule daily restart times of devices and when automatic firmware updates shall be performed.
CMS Emergency Broadcasting

In the event of an emergency situation, the CMS can be used by the administrator to interrupt and replace the current screen transmissions with evacuation information.
User Guide¶
Please note: We provide installation instructions in English for the CMS product key, which we will send to you together with the product key upon purchase. A comprehensive user guide of all the CMS functions are available in English at https://ezcast-pro.com: